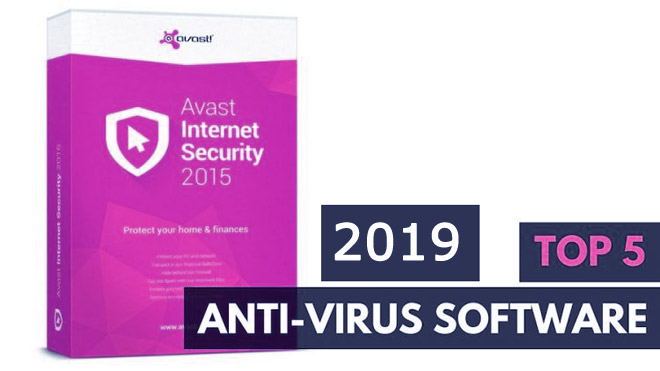 Software security companies are always updating their security packages to protect users from different kinds of malware and viruses. If you want all-round protection against various cyber threats, you should invest in the strongest software. This is particularly important if you store important business information on your computer. Here's a list of the best antivirus software that you can consider this year.
F-Secure Antivirus SAFE
F-Secure Antivirus SAFE is a collection of antivirus tools that offer ransomware and browsing protection. It is compatible with Android, iOS, Mac and Windows. The antivirus software offers family safety tools and banking protection for secure online shopping. It also features a device finder that allows you to track your lost iOS or Android device. You can use this feature to remotely lock your device. F-Secure Antivirus SAFE has a user-friendly interface and can cover up to 3 devices. It is lightweight and has minimal effect on the system performance. You can also solve any issues in just a few clicks. The antivirus can run together with other security tools without any problem.
Bitdefender Antivirus Plus 2019
Bitdefender Antivirus Plus 2019 offers privacy tools, Safepay, ransomware protection and remediation and VPN. It's compatible with Windows only. Although it's a little expensive, it is packed with features that protect your device from various threats. It's accurate and reliable in virus detecting. The software's web filtering blocks access to malicious websites. It also features a secure web browser that keeps your online shopping and banking transactions safe.
The password manager auto-completes credit card information in web form. Bitdefender Antivirus Plus 2019 also has an anti-phishing module that blocks access to dangerous websites and alerts you to malicious links. It provides a multi-layer ransomware protection that learns the behavior of such threats and scans all linked devices through the Bitdefender Central mobile app.
Although it uses a lot of resources and might clash with some of the programs, Bitdefender Antivirus Plus 2019 is still a good program that offers an excellent performance and detection rate. It also has file encryption, parental advisor, firewall and anti-spam features. The Total Security 2019 edition covers up to 5 PCs, iOS and Android devices and Macs.
ESET NOD32 Antivirus
ESET NOD32 Antivirus coves up to 5 devices and features cloud powered scanning, Ransomware Shield, Exploit Blocker and UEFI Scanner. It lacks a password manager, vulnerability scanner, firewall and file shredder, but it does offer one of the best heuristic detection around, real-time malware protection, exploit protection, anti-ransomware layer and URL filtering to block malicious sites.
The antivirus software also features modules that prevent malicious scripts and attacks using PowerShell. Its Device Control module controls access to optical storage media, external hard drives, USB sticks and devices connecting via FireWire and Bluetooth. This helps reduce the risk of infection from other devices.  Some of the program's features are complex, so it's not suitable for beginners. However, experienced users will like ESET NOD32's configurability and power. It has a lightweight design that will not slow down your PC's performance. The ESET Smart Security Premium edition offers more features such as password management, firewall, webcam protection, botnet protection and anti-spam.
Webroot SecureAnywhere Antivirus
Webroot SecureAnywhere Antivirus offers real-time anti-phishing, identity protection, always-on security and firewall monitor. Thanks to its lightweight, the antivirus takes seconds to install and the program files barely consume 2MB of hard drive. It has a small RAM footprint and it doesn't have bulky signature updates. Webroot SecureAnywhere Antivirus also offers smart behavior monitoring, a network connection monitor and improved anti-ransomware feature. It comes with a 70-day money back guarantee as well.
It's important to protect your devices from malicious attacks and the right antivirus software will provide the level of protection that you need.